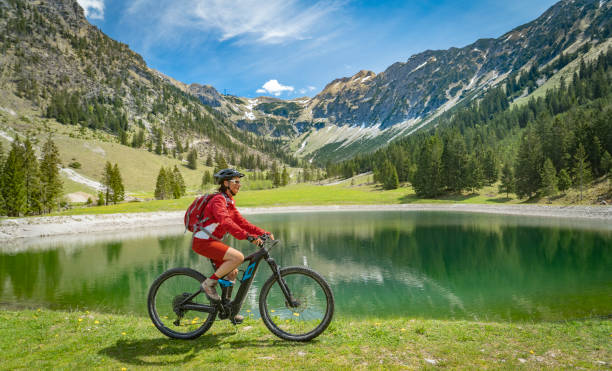 If you happen to be  looking for a very affordable electric bike is a real alternative to the classic bike with a clear advantage: the integrated motor accompanies you when pedaling. If you have longer distances on an Ebike in mind, you can hardly ignore the comfortable version of the best electric bike under AU$ 2000   
Because when the muscle strength decreases, the electric propulsion helps and ensures a good driving experience and high driving comfort. Ausstech Electric Bikes presents 6  best products below. The focus is on the most important characteristics of electric bikes, the different technologies and their fields of application. 
In order to provide the best possible support in the purchase decision, the technical terms as well as the advantages and disadvantages of the different drive systems are also explained.  
Best Electric Folding Bikes Under AU$2000
Beach Rider 20 F007 brings you that special feeling where less E means more riding. Whether you want to cover longer distances, reach epic locations, simply be more efficient on the road, or experience great adventures even more often, the RISE exceeds your expectations and sets a new standard in biking. Folding e-bikes are particularly popular among commuters, because their compact design makes them particularly useful. The constant new technologies and developments are causing more and more people to switch to a folding e-bike . With the latest battery packs, it is now possible to cover longer distances on a folding e-bike without any problems .
Regular price$2,300.00 $1,600.00 Sale
Super Z 26 M005 immediately stands out visually from the test field. This is due to the technical features of the High-impact Alloy Aluminum Foldable Frame , which are clearly emphasized with black and gray color accents. The robust underrun protection that surrounds the Ausstech Performance rear  motor catches the eye just as quickly. The highlight: The motor was installed offset to the rear to better fit the frame.
The frame of the Monster 26 M007 is as well thought out as it is high quality and skillfully integrates the system around the Ausstech rear motor. Downhill it is unbeaten in this group test On both flowing and really technical downhill routes, the Monster 26 M007 overtakes the competition like on rails and offers a lot of comfort even on tours. No other bike rewards an active riding style with such direct handling! And otherwise? Super wide range of applications, excellent handling, high-quality High-impact Alloy Aluminium Foldable Frame deserved test victory!  
  Thunder 26 Electric bike and its compact geometry, it is very maneuverable, easy to control and fun on flowing downhill stretches. Although the rear triangle literally sticks to the ground, it provides enough feedback from the ground and offers enough support for jumping off and pushing. On rougher trails, the imbalance in terms of grip between the rear and front wheel becomes apparent. It's a shame, because the bike is very balanced in terms of load distribution and is very easy to control in open corners on a non-slip surface 
  The Fremont - M042 the electric mountain Bike is designed to be a true all-rounder electric mountain bike: it's designed for mountain biking trails, but it's also great for commuters, with additional features such as rack and guard mounts against mud. It might be the perfect choice for you if you want to ride the trails on weekends but also need a bike to get to work on weekdays. However, it is not designed for downhill or heavy trails. The Fremont - M042 is made from High-impact Alloy Aluminum Frame , which makes it a fairly light bike. There are seven sizes to choose from, so you should be able to find one that works for you.
Regular price$2,500.00 $1,600.00 Sale
Thunder 29 E-Bike M003 chassis works very sensitively and sufficiently defined with the steel spring damper. It can handle rough chunks and heavy landings without a murmur and screams for more, even more speed. It prefers to generate this with the help of gravity in the fall line and takes away the horror of even super steep gullies and blocked stone fields. The Thunder 29 E-Bike M003 gives you so much security at high speed that you feel invincible!