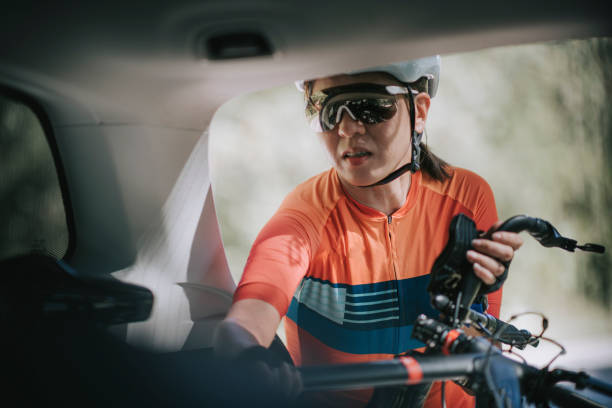 The world of bicycles is huge. So that the choice is not difficult, we give you a few tips on which e-bike goes with which bike tour.
The choice of your bike depends on the choice of your vacation planning. This applies to cycling with and without E. If you take luggage with you, maybe you need a touring bike with a luggage rack, if you also ride on unpaved roads, an E-MTB might be the right choice, a touring bike is also an option or even one with the Possibility to pull a trailer. If you want to use public transport on your trip, you should make sure that your e-bike is portable. How much weight do you put on your bike and how much luggage you have? It also plays a role whether you want a women's or men's bike or whether you are taking a child with you on the bike tour. The possibilities are many. Everything works, nothing does not work.
WHAT IS IT LIKE WHEN TRAVELING WITH AN EBIKE?
An E-bike tour is a bike tour? Nearly. If you have to assess how much power you have in your legs on a "normal" bike on a long tour, you also have to think about the power of your battery when cycling with the e-bike. How far can you actually drive until the display shows you in an eerily real way that your beautiful tour will soon be over and you will be pushing the rest of the way or pedaling very hard? What an idea!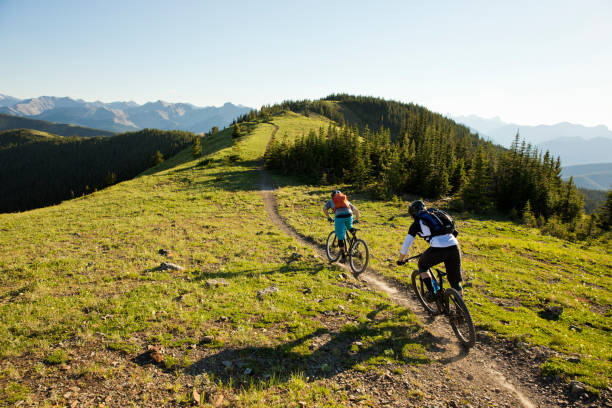 The preparation and planning for an E-bike tour is extremely important and, in some cases, differs considerably from that of a "normal" bike.
Here are some tips:
The length of the day's stage must match the range of your battery. So, plan in advance how far you can go. Tour preparation is extremely important when cycling with an e-bike.

There are e-bike charging stations on some routes. Find out from the tourist offices in your holiday region where you can find them and whether they are compatible with your battery.

Use the breaks! Enjoy the view and regional delicacies on an alpine pasture - pricelessly beautiful. Your body appreciates the replenishment of energy with carbohydrates. And your bike can fill up the battery in that time. If you ask in a friendly manner, the restaurateurs will be happy to let you use their electricity. Don't forget the charging cable!

If you are traveling long distances and high meters, you may need a spare battery. It keeps your back free and lets you enjoy the landscape carefree. There are now great backpacks for the extra energy.

Avoid carrying passages, they wear you down. An e-bike is heavy. Yours too. Plan your routes in such a way that you rarely or ideally not have to carry your bike at all.

An e-bike can also break down. Puncture-proof tires make your way easier. Especially since the weight of the

Ebike

makes repairs very difficult.

You should choose overnight stays in such a way that a bicycle garage or storage room is available. Bed and bike can help you very well here. Otherwise, just ask in the desired accommodation. Very often the hosts make it possible and find a safe place for your bike.
Gadgets and Tools for The E-bike Trip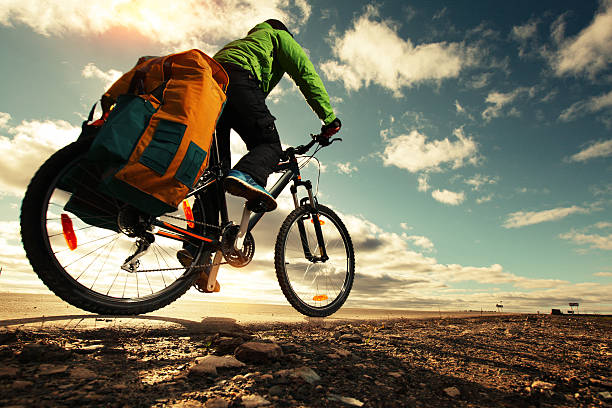 Long e-bike tours not only require good route planning, but also a few thoughts on good equipment. We differentiate between "must-haves" and "nice-to-haves" - that is, between necessary companions and luxury that enriches the cycling life.
 Must-haves - you shouldn't do without these things
Bicycle helmet

Air pump (eg shock pump or mini pump- for bigger bike tours and floor pump )

Repair tools

Repair kit, hose

Key for the battery

Charging cable

First aid kit

water

Energy bars
Nice-to-haves - things that can make the tour nicer and more comfortable:
Spare battery

Special battery backpack

Bicycle Bags

Mobile

Cycle route map

Navigation device for bicycles

(

Bikemap

as well as various apps on the mobile phone, learn more about this in this blog post
 We recommend bike bags for bike tours or for commuting. You can use it to take all sorts of provisions with you. Eating, drinking, or work utensils. Bicycle bags are available in a wide variety of colors, shapes and sizes. You can find a selection of our bike bags here:
Pannier bags

Handlebar bags

Frame pockets

Saddlebags
Special Battery Backpack - The E-bike Backpack
The backpacks specially developed to transport spare batteries are really a great extra when going on longer tours. E-mountain bikers in particular will be happy about it. Anyone who has ever tried to transport the battery in a normal bike backpack knows the difficulty: the thing weighs around three kilos and wobbles back and forth on its back on uneven surfaces.
 You try to pack the backpack in such a way that the battery stays in the middle, but every time you need something else from the backpack, the self-conceived packing system is no longer necessary. Annoying!
 The special backpack with battery compartment helps.
 Not every backpack is suitable for every battery. In any case, make sure that your favourite battery pack is compatible with your bike model.
 The battery sits in the middle of your backpack and also has space for other things that you want to take with you on your tour. For the trail seekers among you, there is the variant with additional back protection. A protector built into the backpack also protects you from getting a back injury on wild stretches. The nice-to-have quickly becomes a must-have;)
WHAT CAN I DO IF MY PEDELEC SUFFERS MAJOR DAMAGE ON THE BIKE TOUR?
You can certainly do some repairs yourself. But not all breakdowns are predictable. And sometimes you just need a professional. A good insurance helps to save costs and possibly even to get a rental bike for the failure of your own e-bike. Picking up your bike in need of repair is also possible.
 Here are some tips:
E-bike and bike  i

nsurance from our partner value guarantee
CARING FOR THE BATTERY
To get the best possible performance out of your battery, there are a few tips to keep in mind.
 A few little things that will extend the "life" of your battery:
Battery not completely discharged

Charge after every trip

If you won't be driving for a long time, remove the battery

Storage at 10-20 degrees is optimal

Use the original charger or make sure that a compatible device is available for you in the charging stations

Avoid extreme heat or cold
Here you can find more information, tips and tricks one bike battery care .
E-BIKE VACATION IN AUSTRALIA AND ABROAD
 There is no such thing as the perfect e-bike trip or the perfect bike path for e-bikers. It is crucial that you think in advance which paths you like, which region you would like to discover and of course the preferred daily stage length or the season in which you want to be on the road also play a role. You can find various different tour planners in Australia that will make your holiday easier:
RELATED TOPICS 
E-Bikepacking 2021 Best Outdoor Activity
How great is the training effect of E-bikes?
Senior can now be physically fit for being mobile- Thanks to E-Bike
Why should Australian Restaurants start delivering their own food with E-bike?
How Can Electric Bike Boost Hotel Tourism
Advantage Using E-bike Ride To Work
Earn $5k Monthly Delivering Foods With E-bikes
List Of 38 Things Of What Australian Should Look For An Entry Level E-bikes For Beginners
How To Choose The Best E-bike For My Business Product Delivery Team.
25 Things You Need To Know Before You Buy An Electric Scooter
How Can Electric Bike Boost Hotel Tourism
Senior can now be physically fit for being mobile- Thanks to E-Bike
Regular price$2,360.00 $1,550.00 Sale
Thunder 29 E-Bike M003
AUSSTECH ELECTRIC BIKES
Regular price$2,350.00 $1,600.00 Sale