Urban commuting using an Electric Bike is more agile, easier to park, less expensive in parking costs, and also because urban policies increasingly encourage the use of two wheels. In the city, it's the smartest way to get around faster and more economically.
It allows you to move effortlessly, in places unthinkable with a classic bike, to move without sweating in summer, to consider carrying a little more load, to better resist the wind, to find a certain freedom of movement. Individual travel. Because it also makes it possible to maintain because it also makes it possible to maintain its independence of movement in relation to public transport, but on longer journeys, it can also be combined with a trip by E-bike It allows you to do a gentle sporting activity, to maintain good health. 
It makes it possible to act concretely and effectively in a sustainable development process.  
In the end, because we enjoy driving an electric bike.
There are many good reasons to choose an electric bike. But what to choose? What is the autonomy, what is the weight, what is the lifespan, how will I recharge the battery, how does it help, what size...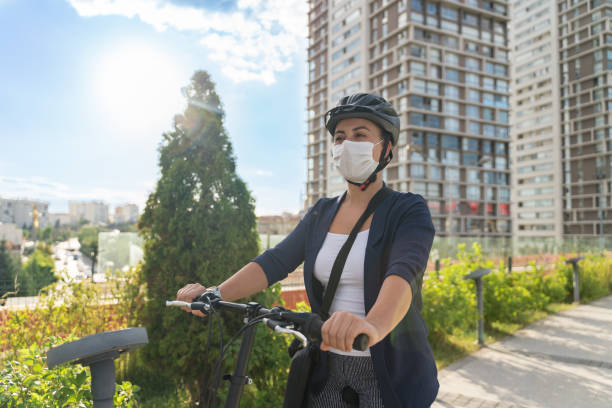 The electric bicycle is an alternative mode of transport on a car for short journeys. On a daily basis, the vast majority of journeys rarely exceed 25 km. With a quality electric bike, the autonomy is greater than 50 km, or on average two days  journeys. Autonomy is therefore not a problem. 
Charging the battery is made on the same principle as a mobile phone: a charger plugged into the mains is connected to the battery. Charging time is comparable to that of a phone. If you have a garage, you can leave the battery on the bike while charging otherwise, you can take your battery with you (3 kg) to charge it in your apartment or at the office. As with a phone or Laptop, a regularly charged e- bike battery will last longer.  
 
 
How to maintain the battery? 
It all depends on its use. On average, two to three years. Battery charging is now part of our daily life (telephones, drill, toothbrushes, Laptop, etc.) and electric vehicles tomorrow.

The best way to be convinced of the efficiency of an electric bike is to try one. A quality electric bicycle has a small interface on the handlebars that indicates the battery charge level and allows you to select a level of assistance which results in more or less energy delivered by the motor. On a flat or downhill road there is little or no demand for assistance, but on climbs the demand is higher. In this case, we select the assistance according to the feeling of the moment: want to force or not. The electric aspect being settled, it remains only to concentrate on the choice  of the bike itself:

Like any purchase, the electric bike must satisfy you, and keep you satisfied for a long time. Think of you. Project yourself. What are you going to do with your bike?  
What you need to know more.
Economy:
The cost of owning a good is a calculation that incorporates the purchase cost and all the costs associated with the use of a good: consumption, insurance, maintenance, depreciation.
With identical assumptions, considering a charge per day, the average annual cost of ownership of an
electric bike 
is A$ 1,600. By comparison, a small 4-5hp diesel car, on the same distance travelled, is A$ 7,000 per year. Of course, with the increase in fuel costs, this gap will widen.
Battery:
Electric bike's batteries usually weigh between 2-3.5 kg. The
battery
(or accumulator) is characterized by two values ​​which are its voltage expressed in Volts and its electric charge expressed in Amps / Hour  For example 36V 11Ah or 400Wh to power 
MOTOR
Powerful 36V*250W Brushless Motor
The voltage will give an indication of the power, which is the product of the voltage by the 6V*250W Brushless Motor , expressed in Wh. The charge will indicate what the fully charged battery can deliver during a full discharge cycle. It is a good indicator of autonomy. The higher the value, the greater the autonomy.
Health:
Regular physical activity is essential for health.
Beyond the smart and ecological side, the regular practice of the electric bike is a serious asset to maintain good health.
It is effective for overweight problems, it is a favourable complement to the treatment of diabetes, it reduces cardiovascular problems, some even claim that it has a favourable effect in the prevention of cancer, boost immune system, always keep you fit and healthy.

When you commute using an E-bike in town, you breathe less polluted air than when you travel by car. Indeed, the breathing of a cyclist is done at breast height while the air which enters the car is drawn by air vents which are located close to the exhaust outlets. The electric bike allows you to take in the fresh air and not to lock yourself in your bubble.
 
Sustainable Breakthrough: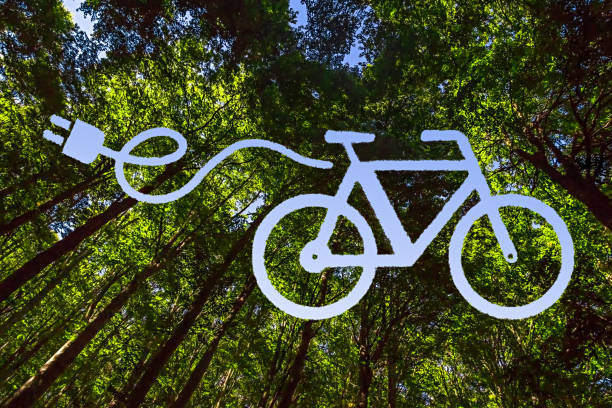 When you use an electric bicycle , you are involved in respecting the environment. No CO2 emissions, no noise pollution, no urban congestion,….That means, a better quality of life!
Some precautions should be taken. Batteries should not be thrown away, they are recyclable. 
RELATED TOPICS