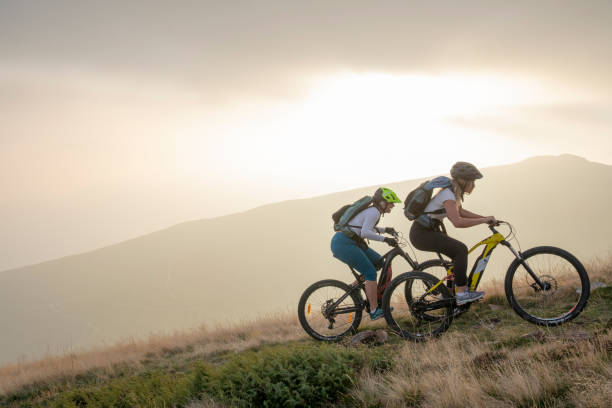 An electric bicycle is an excellent solution for people who suffer from painful joints or other complaints that lead to pain with normal (unsupported) cycling. This is of course especially true in the event of strong headwinds or cycling uphill, but is your electric bicycle up to it?
An electric bicycle is an excellent solution for people who suffer from painful joints or other complaints that lead to pain with normal (unsupported) cycling. This is of course especially true in the event of strong headwinds or cycling uphill, but is your electric bicycle up to it?
The answer is positive, your electric bike is suitable for this, but be aware, there are limitations in maximum style, duration, load and the like.
The motor used in an electric bicycle often has a maximum pulling force that is 2 times higher than the pulling force on which the motor is designed. The motor is designed to generate 250 watts continuously, but if you are riding in a low assist mode at up to 15 km/h and may have some tailwind, the power the motor will draw may be less than 100 watts. You will also notice this from a larger range of the battery.
Now if you are driving up a hill, or driving in strong headwinds and you want to reach maximum speed, the motor may require 500 watts to do this. That in itself is not a problem, the motor can do this and will try to move you at the desired speed. However, more than 100 watts cannot be supplied in most cases. If your slope is that steep and all other conditions are unfavorable, it could theoretically take 750 watts or more to get you up the hill. In that case, your bike will slow down.  
What is also very important is the temperature in the motor and the control of the motor. With 25 km/h relaxed cycling on an average of 250 watts, provides sufficient cooling, however if you want to drive up a big mountain and the motor has to work for 30 minutes at double power, then both the motor and the electronics will get too hot. The continuous load is then too high and for that reason the controller ensures that this overload does not last too long. It is better to stop very occasionally to let the electronics cool down, than to end up with a burned out engine. The electronics in the bicycle therefore protect as much as possible against the motor burning out due to structural overload.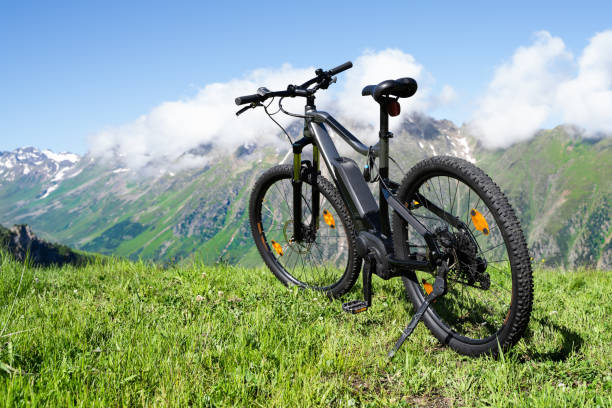 As with the range of the battery, there are also many other influences that can cause the engine to work too hard, such as too low tire pressure, rubbing brakes, excessive load, muddy ground, etc… Keep this in mind when using it.
In Australia we have no real mountains, except for some hills in  New South Wales , so in that respect this type of damage will not occur so quickly, however with  windy part of the country it can happen that you cycle against the wind for a long time and also that can cause damage to the engine if left on too long. Our tip in that case is to go to a lower support position and therefore especially to a lower speed. You may not go that fast, but your bike will remain intact.  
BEST ELECTRIC FOLDING BIKES IN AUSTRALIA UNDER AU$2000
Beach Rider 20 F007 brings you that special feeling where less E means more riding. Whether you want to cover longer distances, reach epic locations, simply be more efficient on the road, or experience great adventures even more often, the RISE exceeds your expectations and sets a new standard in biking. Folding e-bikes are particularly popular among commuters, because their compact design makes them particularly useful. The constant new technologies and developments are causing more and more people to switch to a folding e-bike . With the latest battery packs, it is now possible to cover longer distances on a folding e-bike without any problems .
Regular price$2,300.00 $1,699.00 Sale
Super Z 26 M005 immediately stands out visually from the test field. This is due to the technical features of the High-impact Alloy Aluminum Foldable Frame , which are clearly emphasized with black and gray color accents. The robust underrun protection that surrounds the Ausstech Performance rear  motor catches the eye just as quickly. The highlight: The motor was installed offset to the rear to better fit the frame.
The frame of the Monster 26 M007 is as well thought out as it is high quality and skillfully integrates the system around the Ausstech rear motor. Downhill it is unbeaten in this group test On both flowing and really technical downhill routes, the Monster 26 M007 overtakes the competition like on rails and offers a lot of comfort even on tours. No other bike rewards an active riding style with such direct handling! And otherwise? Super wide range of applications, excellent handling, high-quality High-impact Alloy Aluminium Foldable Frame deserved test victory!  
  Thunder 26 Electric bike and its compact geometry, it is very maneuverable, easy to control and fun on flowing downhill stretches. Although the rear triangle literally sticks to the ground, it provides enough feedback from the ground and offers enough support for jumping off and pushing. On rougher trails, the imbalance in terms of grip between the rear and front wheel becomes apparent. It's a shame, because the bike is very balanced in terms of load distribution and is very easy to control in open corners on a non-slip surface 
  The Fremont - M042 the electric mountain Bike is designed to be a true all-rounder electric mountain bike: it's designed for mountain biking trails, but it's also great for commuters, with additional features such as rack and guard mounts against mud. It might be the perfect choice for you if you want to ride the trails on weekends but also need a bike to get to work on weekdays. However, it is not designed for downhill or heavy trails. The Fremont - M042 is made from High-impact Alloy Aluminum Frame , which makes it a fairly light bike. There are seven sizes to choose from, so you should be able to find one that works for you.
Regular price$2,500.00 $1,600.00 Sale
Thunder 29 E-Bike M003 chassis works very sensitively and sufficiently defined with the steel spring damper. It can handle rough chunks and heavy landings without a murmur and screams for more, even more speed. It prefers to generate this with the help of gravity in the fall line and takes away the horror of even super steep gullies and blocked stone fields. The Thunder 29 E-Bike M003 gives you so much security at high speed that you feel invincible!